How to grab a copy of your episodes!
You can download any episode that is currently published. It's not possible to download an episode that's in a 'draft' state.
There are two different ways that you can download a copy of your audio. The first is to pull the audio from the stream URL. You can find this URL by navigating to the episode's editing page on your RedCircle account. Click on the three dots (...) next to the title of the episode and select Copy Episode Media URL: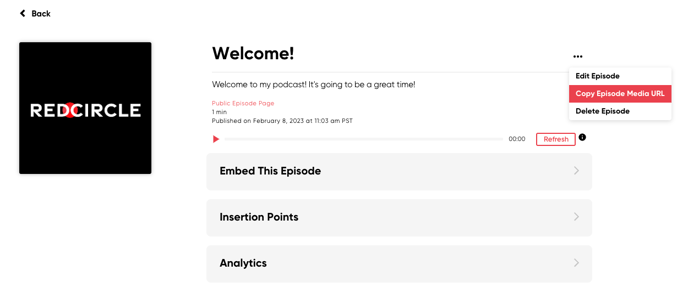 Paste the URL in a new tab in your browser to start the download.
The second way is to Simply navigate to your show's Public Podcast Page, click on the episode you want to download, and then click on the download button that appears in the bottom-right of the web player: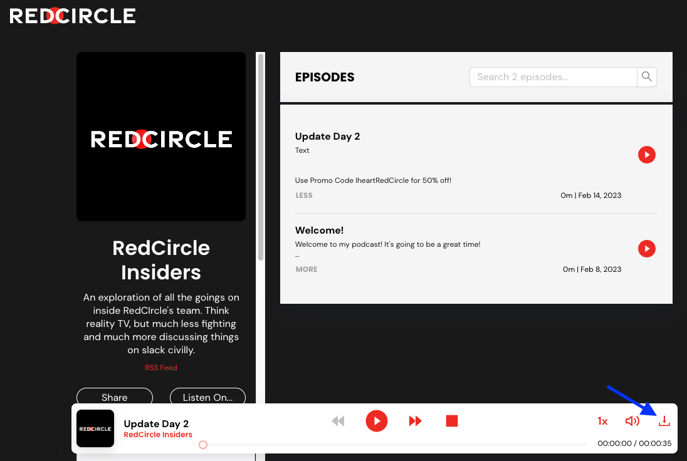 Your episode should then appear in your downloads folder!