Step-by-step instructions should you need to end your sponsorship
As a listener, you have the ability to cancel your sponsorship of a show at any time and for any reason at all. This article walks you through the steps of ending your sponsorship.
Sponsorships are set to automatically renew. Be sure to cancel your sponsorship before the set renewal date to prevent accidental charges.
Note: Per our Terms of Service, "Charges paid by you are final and non-refundable…" so we're unable to offer refunds for any sponsorships.
---
To cancel a sponsorship, you first need to log in to your RedCircle account. Click on the podcast you're sponsoring from the Podcasts you're sponsoring section: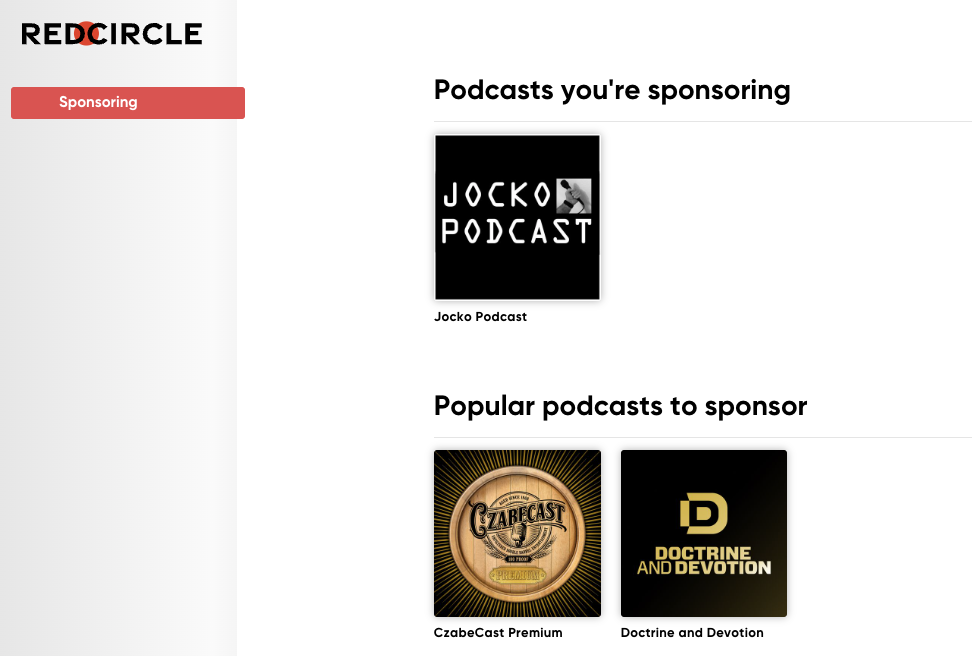 You're then taken to that podcast's Exclusive Content page. Click on the red Cancel Sponsorship link underneath the artwork for the podcast:
You're free to re-sponsor the podcast should you change your mind. Simply log in to your RedCircle account and click the red Resubscribe button underneath the "Podcasts you're no longer sponsoring" section.