Preview ad reads before release!
Airchecks, or recordings of ad reads, are a valuable way to ensure quality control. They also help to confirm that the podcaster has delivered on all outlined criteria. The first step for agencies needing airchecks is to sign in to the RedCircle Ad Platform (RAP) with their email and password.
The Campaigns tab lists all active campaigns. Campaigns are labeled as Brand Name | Week of Start Date. To do an aircheck, click on the desired campaign and select its name.
Airchecks can be viewed on RAP and also by downloading the mp3 files. You can hear the audio file as soon as it's uploaded by clicking on the play button ▶. If there is an issue with the audio, click on the three dots (...) next to the play button and select Report Audio Issue. Be sure to also reach out to ad-ops@getredcircle.com about the issue.
Select Download Podcast Info to obtain the mp3 files. A spreadsheet of every show in the campaign, accompanying information (Accepted Date, Name, Amount, Average CPM, Estimated Impressions, and Pixel URL), and audio file links should then be downloaded. Select each link to retrieve the aircheck files.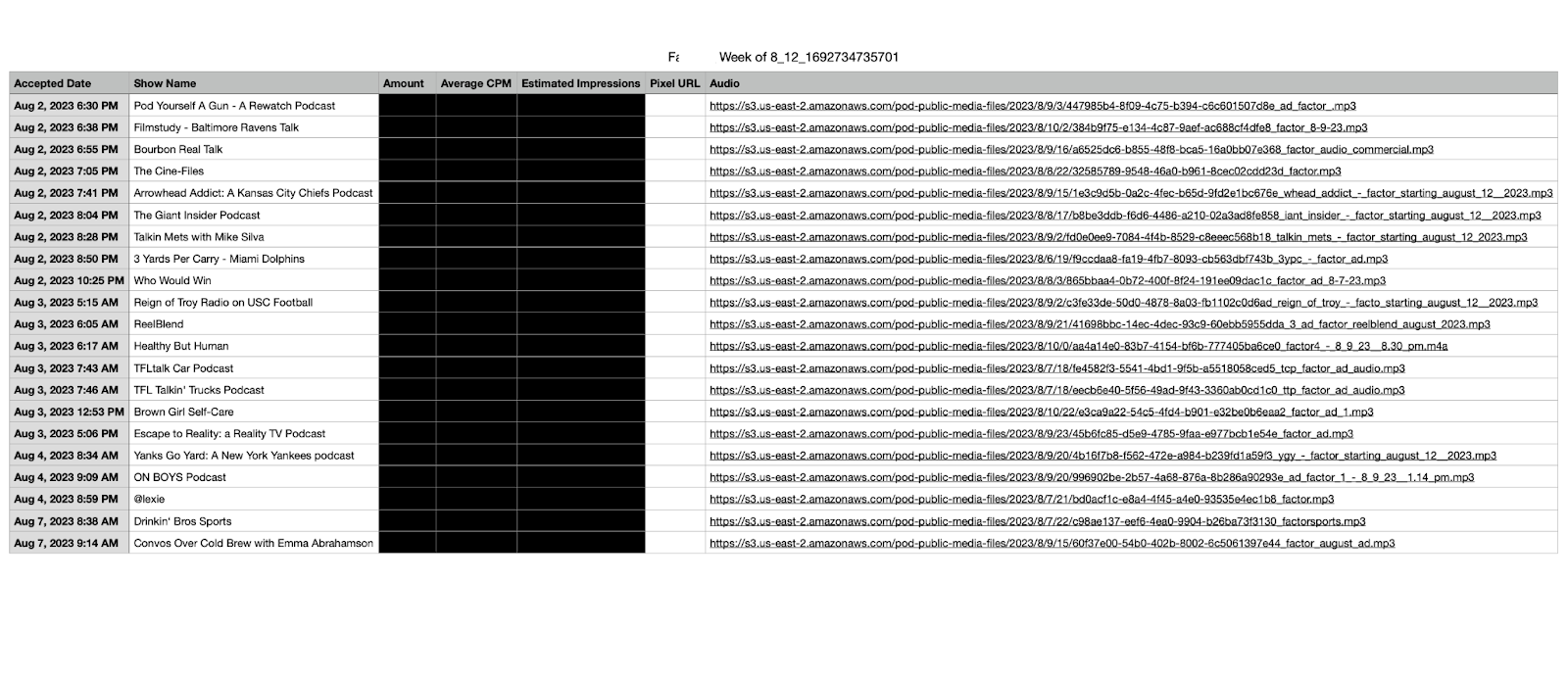 ​​
Be sure to let us know if you run into any issues! You can reach out to our Ad Ops team at ad-ops@getredcircle.com or through the contact form below: