All you need to know about bulk-updating episode descriptions
Say hello to the new
Episode Suffix
feature found in your
Podcast Settings
! This neat little tool allows you to add a line or two to
every single episode
in your catalog. Read on to see how it works!
---
In your Podcast Settings, underneath the Advanced Settings drop-down, you'll find the Episode Suffix text box:
This text box allows you to add any text you'd like to all of your episodes with ease! Simply enter what you want to share and click the red Save button at the bottom of the page to make the change.
For example, let's say you're running a special campaign with an advertiser and you want to promote their promo code in each of your episodes. Before you enter the code in the Episode Suffix text box, your episodes might appear like so: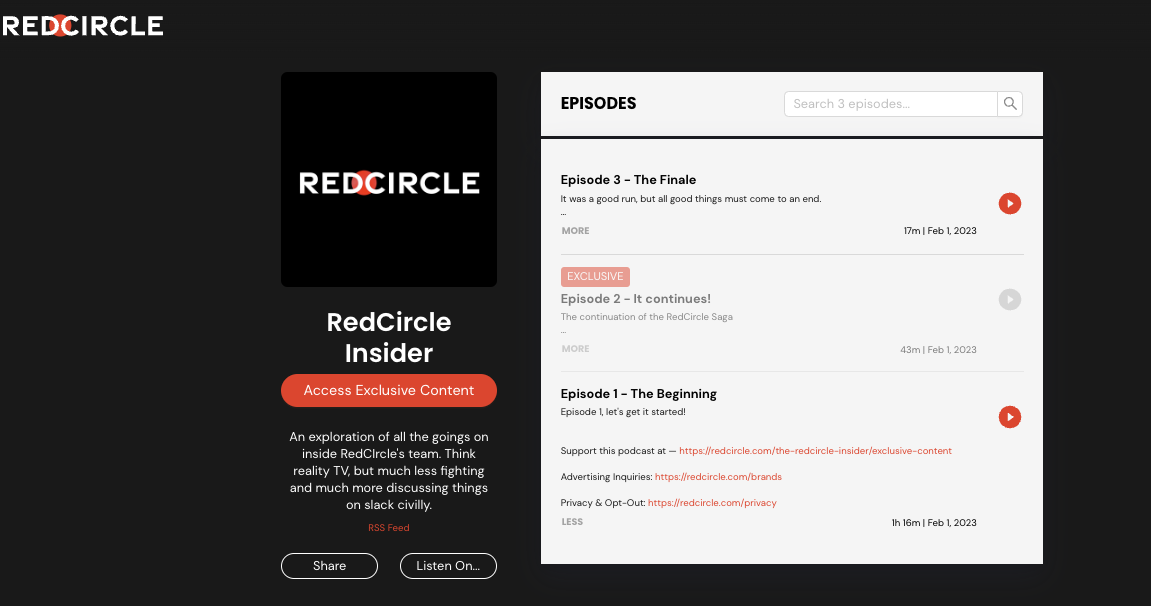 Now, let's enter the special promo code for the campaign in the Episode Suffix text box:

Click Save! The same episode should now appear as such: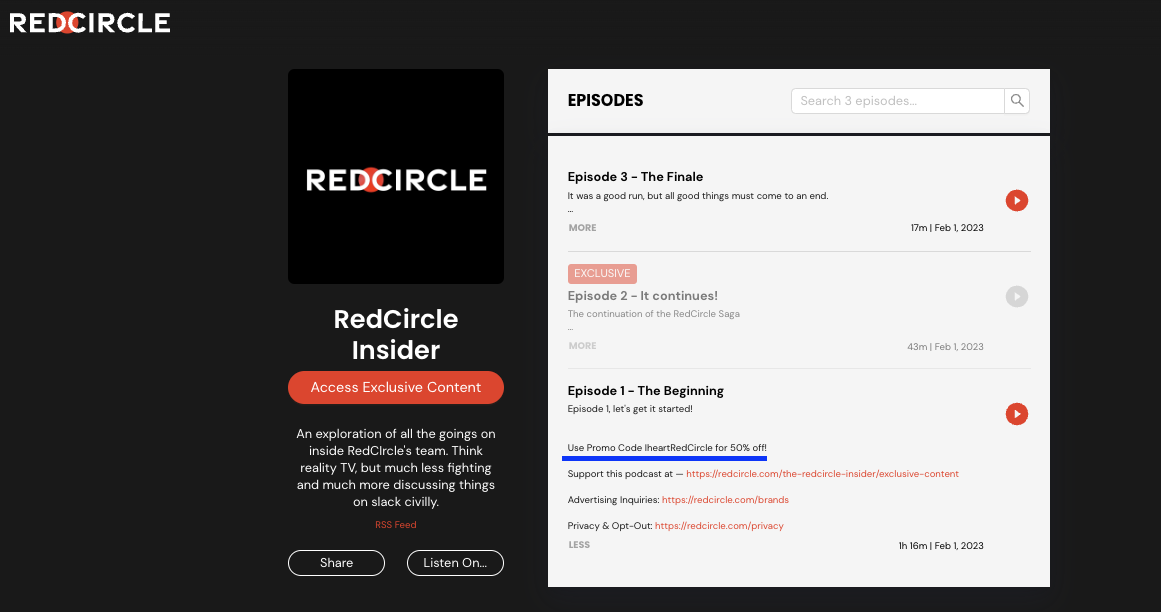 It even appears in other episodes:

You no longer have to edit each individual episode description if you want to make quick changes to information!