Public Podcast Page Overview
A homepage for your podcast!
Alongside hosting your podcast, we offer a super simple Public Podcast Page for your show. There, visitors can listen to your podcast, download episodes, donate funds, and subscribe to exclusive content.
The Public Podcast Plan is also included with every plan – free or paid!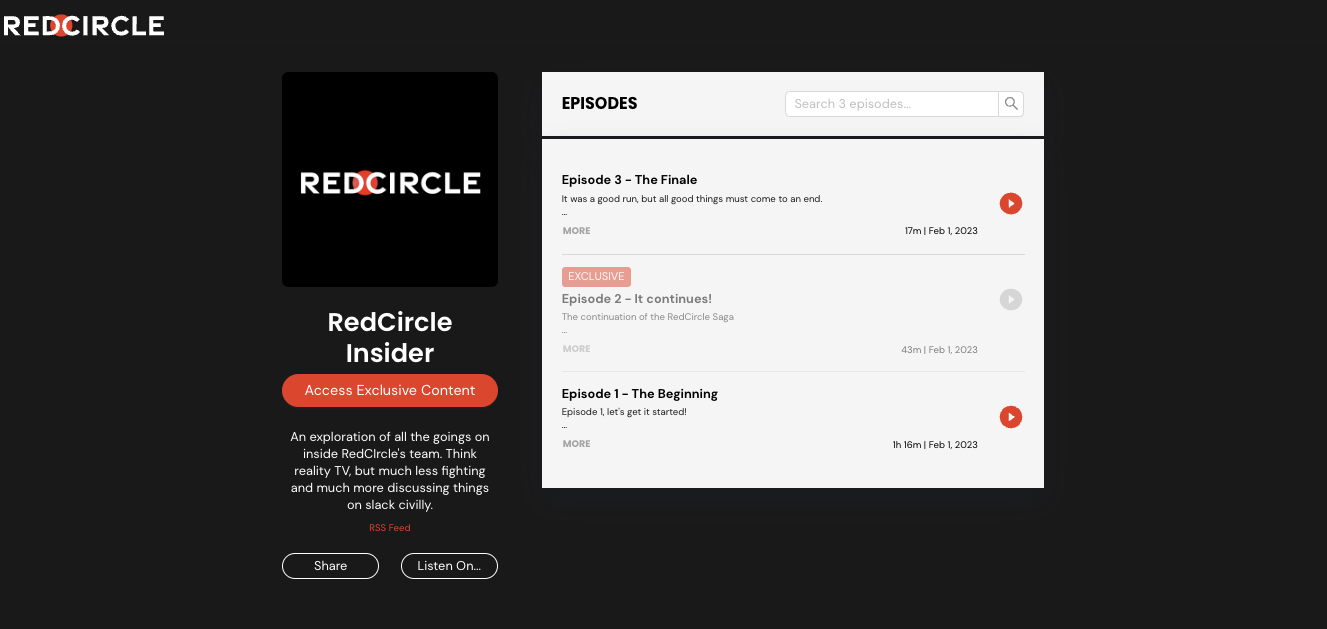 At this time, it's not currently possible to edit any aspect of the Public Podcast Page. Though we'd love to
hear any feedback
you might have for this feature!