I published my episode an hour ago but I can't find it!
Check out the steps below if you're not seeing your latest episode on Apple Podcasts
1) Make Sure Your Episode is Published
Double-check RedCircle's web application to confirm that your episode is published, and your publish date is in the past.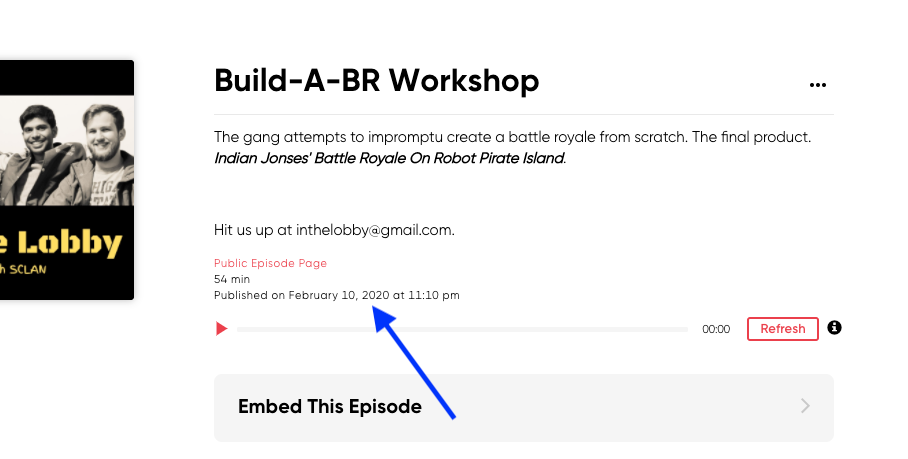 If the episode is not published, or the publish date in the future, you can edit your episode to fix this. To edit an episode, visit its page in RedCircle, and click the '...' next to the episode's title to access the edit form.
2) Be Patient!
Podcasting is a distributed medium, meaning that each individual podcasting app and directory is responsible for pulling content from your RSS feed when new content is released. If you've confirmed that the episode is published in step #1 above, it means that the episode is visible in your RSS feed, and is ready for the podcasting app to come and find it! Most apps refresh within a few minutes, but both Spotify and Apple frequently take up to an hour to refresh with new content.
Unfortunately, there's nothing we can do on RedCircle's end to speed up this process.
3) Some Notes on Apple Podcasts
In Apple Podcasts, for existing subscribers, your content should be available immediately. If you're subscribed to your podcast, and you refresh the content from the 'library' section of the app (not search), you should see the changes right away. If Apple is behind in scanning your podcast for new updates, this should only affect their public web pages and search directory; your existing subscribers will not have to wait to get the new content.
In some cases, we've found that 'refreshing' your podcast in Apple Podcasts Connect can speed up the time it takes for a new episode to appear in Apple Podcasts' search directory. Here's a help article from Apple on how to do this. After refreshing, it still may take several minutes before the content appear.