Earn more from your listeners with our Donation feature!
With RedCircle's donation feature, you can easily collect one-time or recurring donations from your listeners. Your audience can send you a few dollars in less than a minute! RedCircle makes receiving donations like these simple.
Enabling Donations
Once you've connected your bank account, you can control whether a donations link appears on RedCircle's public web page for your podcast / in your podcast's show notes. Log in to RedCircle and visit the Podcasts page to enable/disable donations for one (or more!) of your shows.
From the podcast's page, click on the gray box labeled Donations: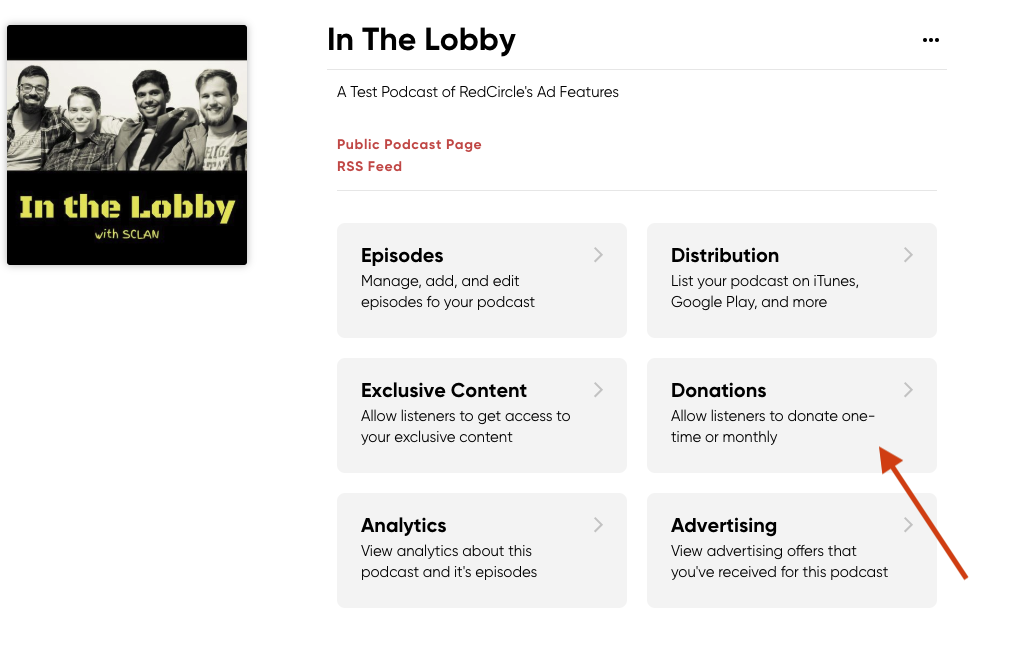 Then click the red Enable Payments button: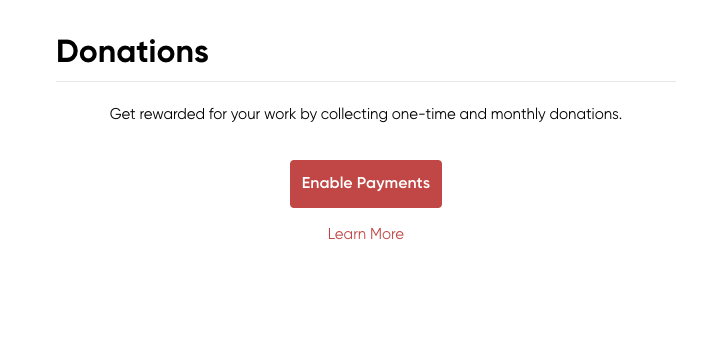 And that's it! Donations are enabled! You can share the donations link with your fans by clicking the link on the left, underneath your show's artwork: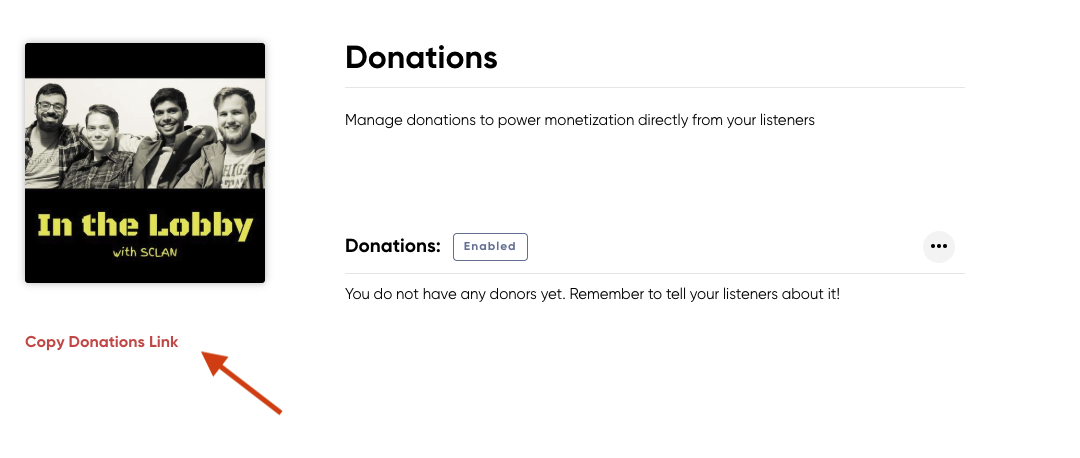 Understanding Fees
We founded RedCircle to help podcasters freely create, easily grow, and seamlessly monetize their work. While RedCircle does take a fee for providing its donations service, we want to make sure we give the most money possible to the person who deserves it most; you, the creator.
In order to process the credit card transaction, Stripe takes its standard 2.9% + $0.30 fee on each charge. In addition, RedCircle collects a 4.5% share of the transaction in return for its services. Stripe takes an additional $0.25 for the transfer when you cash out your balance to your bank account.
Example
You receive 3 tips this month for $1.99, $1.99, and $4.99. When you transfer them to your bank:
Tip 1: $1.99 - (2.9% of $1.99) - ($0.30) - (4.5% of 1.99) = $1.54
Tip 2: $1.99 - (2.9% of $1.99) - ($0.30) - (4.5% of 1.99) = $1.54
Tip 3: $4.99 - (2.9% of $4.99) - ($0.30) - (4.5% of 4.99) = $4.33
Total after Stripe fees and RedCircle share: $7.41
Total after $0.25 Stripe cash out fee: $7.16