Connecting Your Bank Account Get set up to receive funds into your account.
Whether it's through donations, exclusive content, or advertising, revenue on RedCircle is paid out directly to your bank. Follow the instructions below to get payouts set up.
Connecting Your Bank Account
RedCircle partners with Stripe to provide seamless payments directly into your bank account. Stripe is the industry leader in payments processing and offers top-notch security.
To get started, log in to RedCircle and visit the 'Money' page. Click the button to connect your bank account.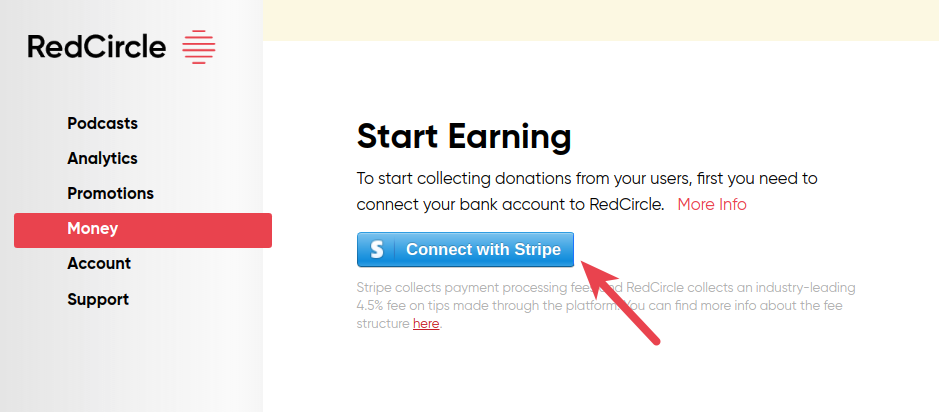 After entering your banking info with Stripe, you'll be returned to RedCircle's money page. From this page, you can track your earnings and transfer funds to your bank account.

Occasionally, Stripe may require additional information from you to keep the payments flowing. Check back on the money page from time to time to check on your status.