How to permanently delete a podcast in your RedCircle account.
We understand that one day you may want to remove your podcast from our platform. While we can't say we're happy about that, we are happy to provide as much support as possible! f you're the Org Owner, or your Org Owner gave you this permission, then you'll be able to delete the podcast using these simple steps:
1. Log in to your account, and click on the podcast you'd like to delete.
2. Click the 3 dots (...) next to the title of your podcast and select Remove Podcast: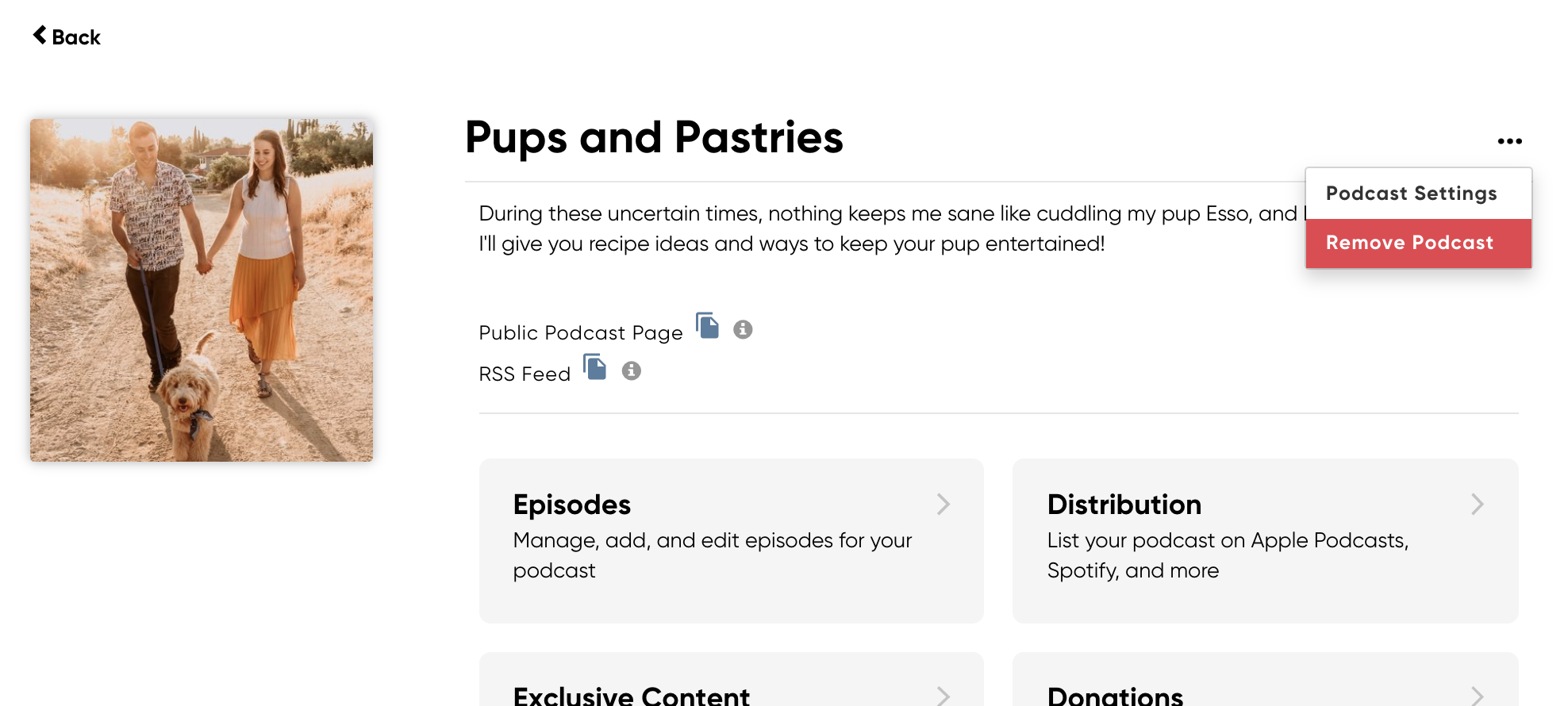 3. From there, choose the option to Delete Podcast: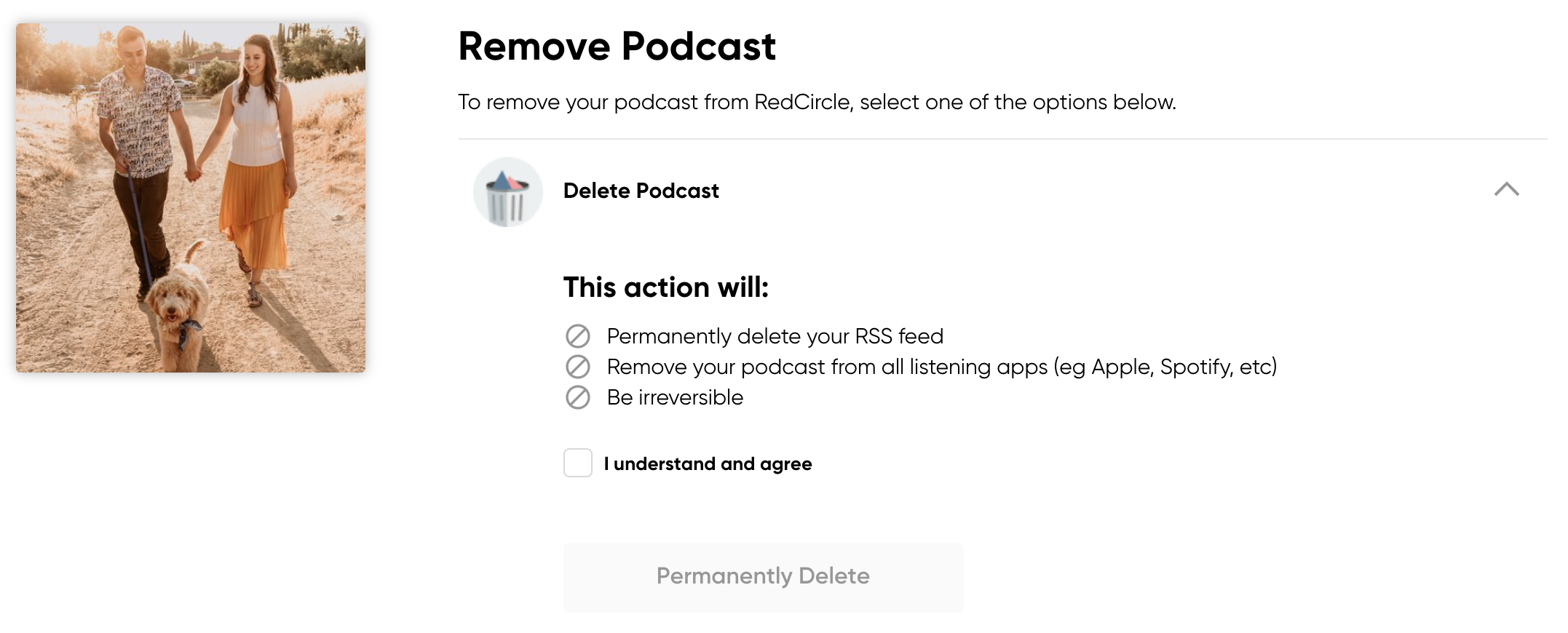 4. Check the I understand and agree box and then click Permanently Delete
Please note this action is irreversible. Your RSS Feed will be permanently deleted and your podcast will be removed from all listening apps. If you're looking to redirect your podcast to another hosting platform instead of deleting it, then read this article about Redirecting Your Podcast Away from RedCircle.