We can easily help you redirect your podcast elsewhere if you want to leave RedCircle.
We're hard at work making sure that RedCircle is the best podcasting platform for hosting, analytics, growth, and monetization. In fact, 9/10 RedCircle users say they are very likely to refer their friends to our product. However, if for some reason our product isn't meeting your needs, we are happy to help you get your podcast redirected over to another hosting provider. You're never locked into our platform if you want to host your podcast elsewhere.
---
Getting a redirect set up is simple. If you're the Org Owner or your Org Owner gave you this permission, follow the steps below to do a 301 redirect to your new podcast host.
Be sure to opt out of RAP before redirecting away to ensure ads are not "baked in."
1. Log in to your account and click on the podcast you want to move
2. Click the 3 dots (...) next to the title of your podcast and select Remove Podcast from the drop-down: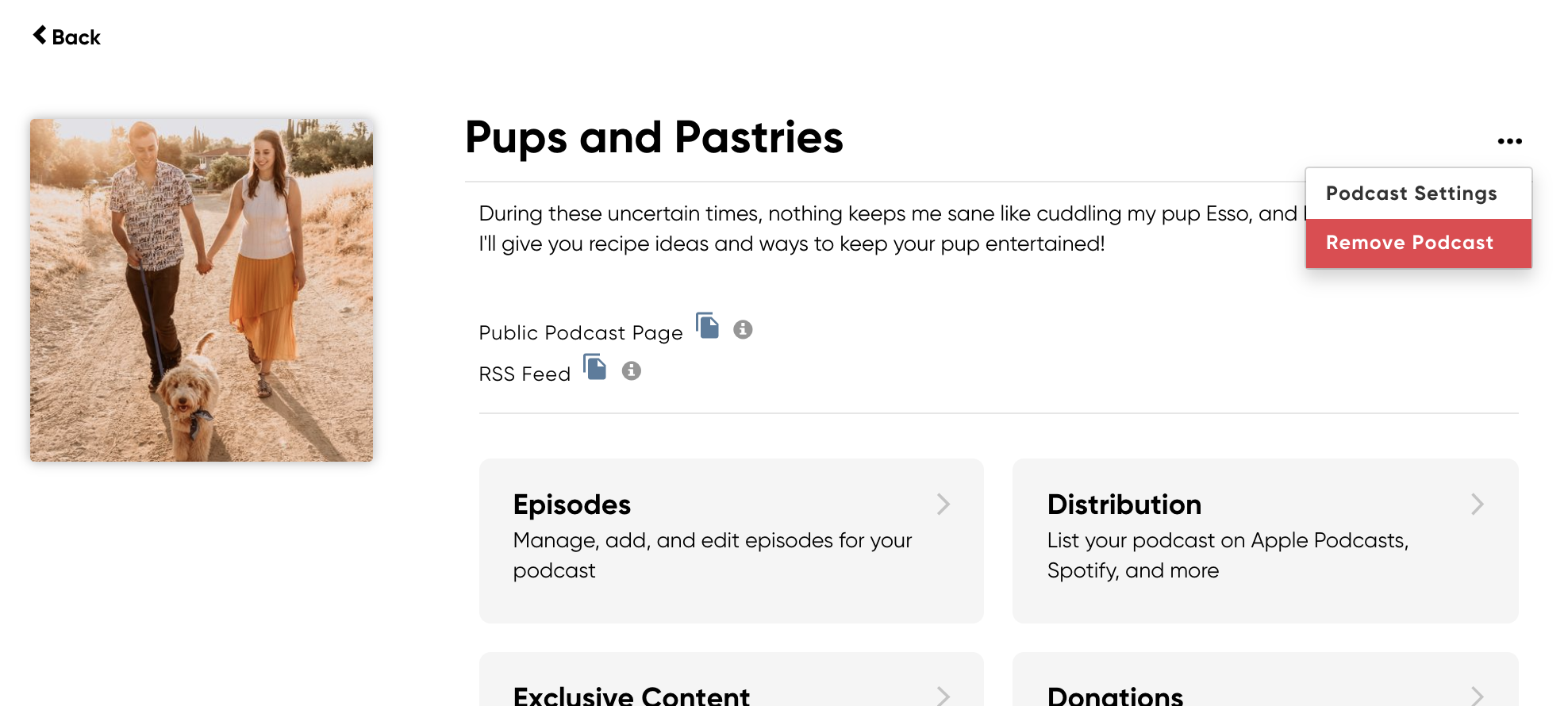 3. Choose the option to Redirect Podcast: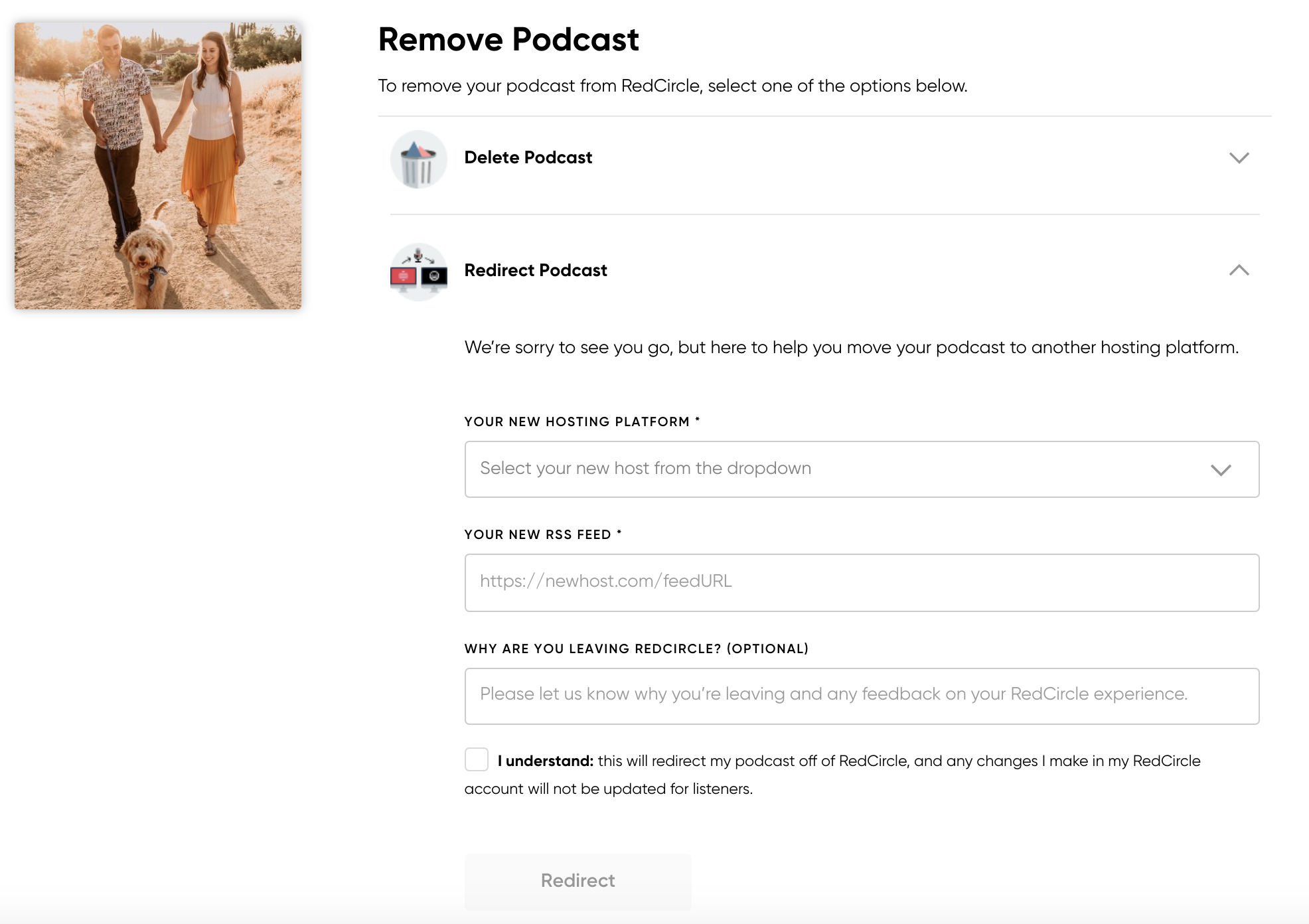 4. Select your new host from the drop-down and paste in your new RSS feed from your new host. Before doing so, double-check that A) the RSS feed you are looking to redirect to does not redirect to RedCircle; test this by visiting your new RSS feed in your browser. Doing so ensures that a redirect back to RedCircle does not take place. And B) all of your episodes are present in your new RSS feed.
5. We'd love to hear more about your decision to switch hosts. Any and all feedback is appreciated as it not only helps us build a better product but creates a better experience for all!
6. Check the box labeled I understand after reading the note
7. Click Redirect
You're now good to go. As long as you don't permanently delete the show from RedCircle, your redirect remains on our site indefinitely.
If you're looking to delete your podcast rather than redirect it to another host, read this article about Deleting Your Podcast.