Get Your Podcast Out to the World!
Once you've created your podcast and uploaded your first episode, it's time to distribute your podcast so your listeners can find it!
RedCircle's app walks you through the most important steps when distributing a new podcast. To get going, visit the podcast listing page and click on the podcast you want to distribute. From the podcast's page, click the three dots (...) next to the podcast's name and select Distribution.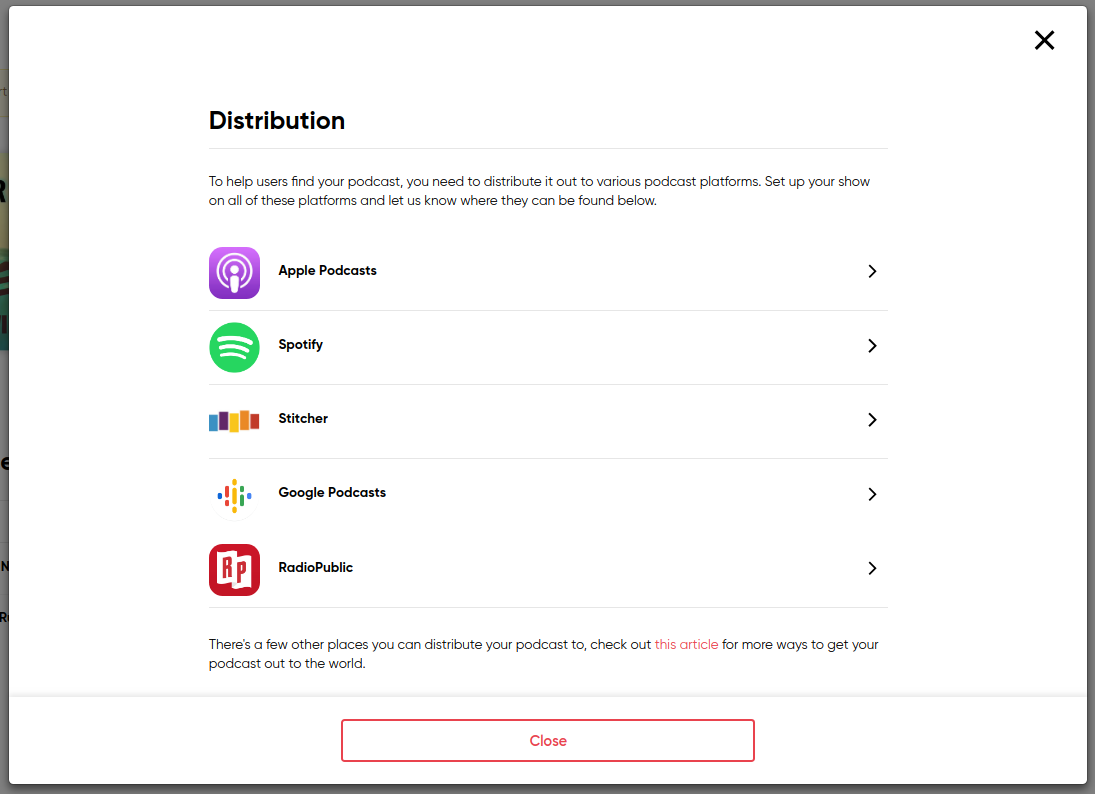 RedCircle automatically manages the publication of your podcast to RadioPublic and Google Podcasts – there is no action needed from you. You can click on Apple Podcasts, Spotify, and Stitcher and follow the included directions to get your podcast registered with those important distribution channels.
Make sure that once you get your podcast distributed, you return to this distribution screen and paste in your podcast's URL on the platform you registered with. This helps RedCircle to make sure users can listen to your show on every platform.
---
Want to share feedback or thoughts concerning our Help Center? Feel free to with our Help Center survey! All responses are appreciated! 😊